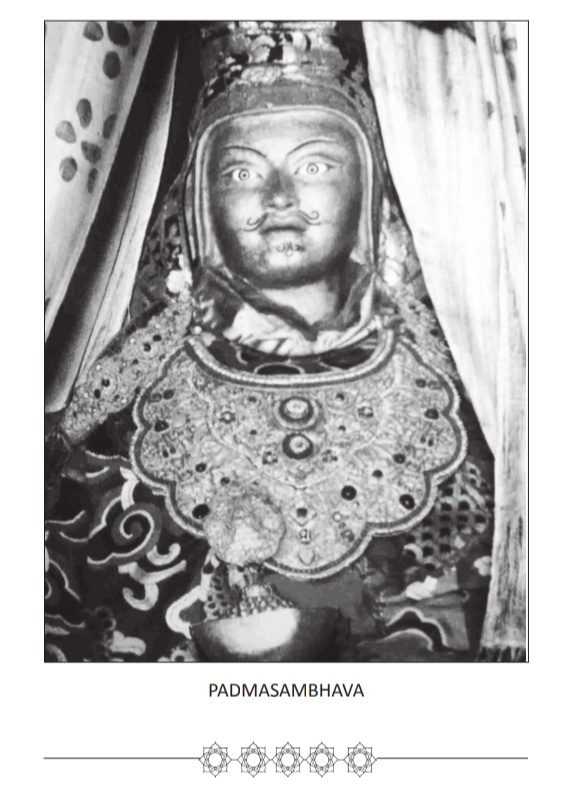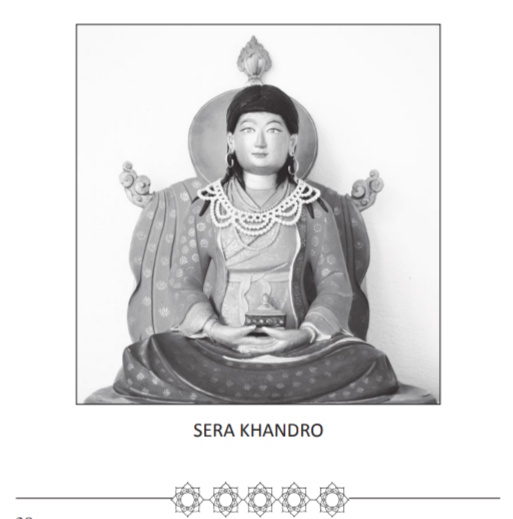 CHAPTER Two
How wonderful!
Then you met the Buddha Shakyamuni's
Supreme attendant, Ananda,
From whom you took ordination.
You assumed the attributes of a fully-ordained monk.
In the presence of the master Prabha-hasti,
You trained in the three yoga [tantras].
From such masters as Garab Dorjé, Buddha-guhya,
Shri Singha, Manjushri-mitra,
Humkara, Vimalamitra,
Dhana Sanskrita, and Nagarjuna
You received the transmissions, meditation techniques, empower-
ments, and pith instructions
For the Heart Essence of Great Completion,
The Secret Essence Tantra [Sanskrit: Guhyagarbha), the tantra of
Great Sublime [Tibetan: Chemchok] Héruka,
The tantra for enlightenment's body, Gentle Spendor [Sanskrit:
Manjushri);
For enlightenment's speech, Lotus;
For enlightenment's mind, Yongdak;
For enlightenment's qualities, Ambrosia;
For enlightenment's activity, Vajra Dagger [Tibetan: Dorjé Purba];
The tantra of Offering and Praise;
And the tantra of the Curse of Wrathful Mantras.
Further, from many accomplished masters
You received the full instructions for outer and inner Secret Mantra
practice.
The qualities of your training were outstanding and you gained
accomplishment.
This completes Chapter Two from The Immaculate White Lotus: The Life of the Master from Oddiyana: Reliance on Spiritual Masters, Receiving Instructions, Ending Doubts, and Gaining Secret Spiritual Liberation.
Om Ah Houng Benza Guru Péma Siddhi Houng