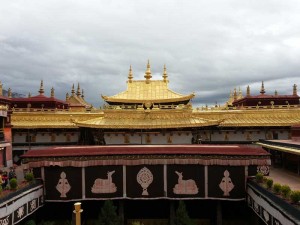 Jokhang Temple is situated in the center of the old Lhasa, the construction of which started in 647 A.D. during the time of the Tibet King Songtsen Gampo.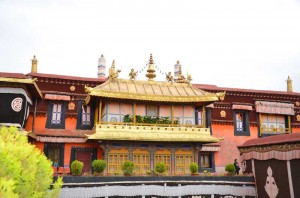 After extensions in later periods, Jokhang Temple takes the size like it is today. The Temple faces west, 4 storeyed, and the whole construction size is about 25100 m2.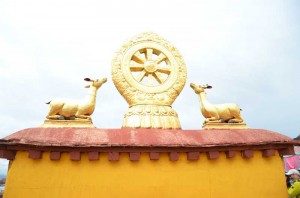 All the upper roof of the Temple is made of a layer of gold.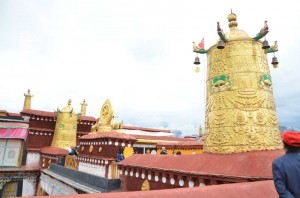 In the central hall on the first floor, sits the alloy casted statue of the twelve years old Shakyamuni, brought in by Princess Wen Cheng from Central China who married to the King of Tibet.
The Jokhang Temple also listed by the state council as one unit of the important cultural relics to be specially protected.
As one of the holy places, many Buddhist Pilgrim make prostration in front of the Temple.